TENS MachineS for Natural Pain Relief
Do you suffer from chronic or acute pain? Are you looking for safe and natural alternatives to pain medication? 
Now you can get the same therapy used by doctors and physical therapists without a prescription. The Terapio Smart TENS units are certified medical devices that provides fast, effective and safe pain relief without medication. It works by passing harmless electrical signals into the body. 
A TENS machine is a small, battery-operated device that is connected to sticky pads called electrodes. You attach the pads directly to your skin. When the machine is switched on, small electrical impulses are delivered to the affected area of your body, which you feel as a tingling sensation.
The electrical impulses reduce the pain signals going to the spinal cord and brain, which helps relieve pain and relax muscles. It also stimulates the production of endorphins, which are the body's natural painkillers.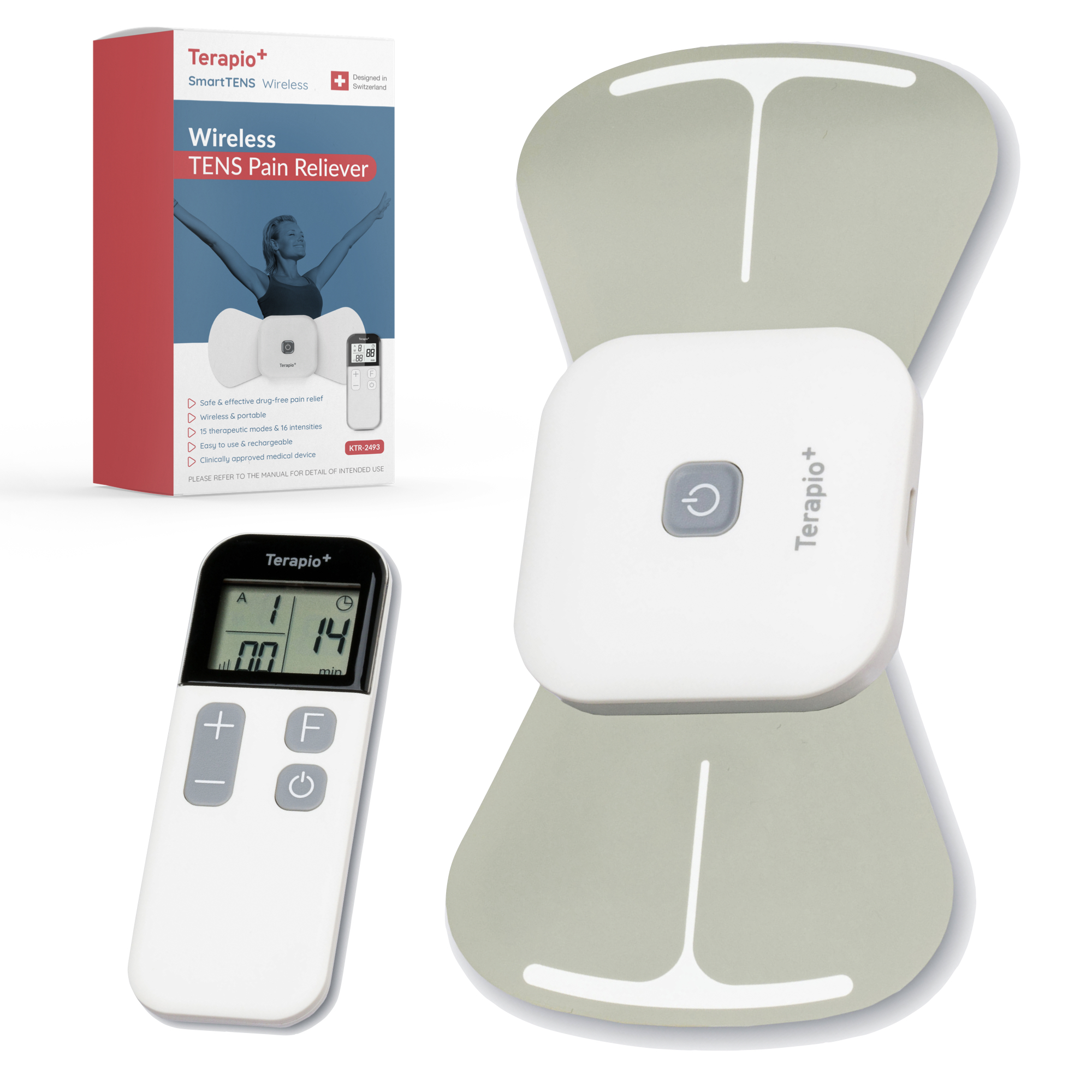 The Wireless Smart TENS unit provides instant pain relief on the go through 15 therapeutic settings and 16 intensities to treat mild and severe pain. The wireless compact design allows you to move freely and wear it discreetly under your clothing.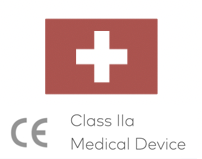 Our TENS units are clinically approved and certified medically. Designed in Switzerland, they have been carefully inspected to ensure the highest quality.
Terapio+ focuses on personal health care. We are committed to supplying reliable, safe, effective solutions that will improve the quality of life of all users by helping them feel better naturally.